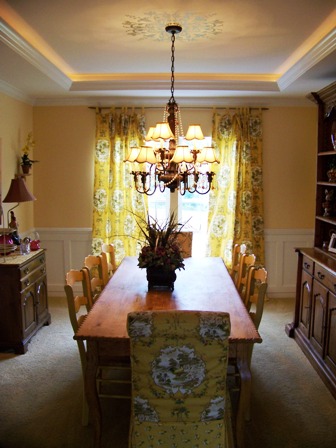 Straight Painting: Owner Carl Pledger started his painting career as a straight painter, concentrating on historical restoration. Carl worked on many historical properties in Pennsylvania; which requires specialized skill and knowledge to restore them to their former beauty. Having a solid understanding of paint products is paramount in achieving high quality finishes.
"Straight Painting" refers to traditional painting in a single color for your walls, ceilings or trim. Our bids for straight painting include any needed wall repairs such as nail pops or minor dents or damage to the walls. We use only quality paint lines and are happy to offer a free color consultation to help you select the perfect paint color for your home.
Metallic Paint is popular option that provides a room with a great look! Luxe Walls has the knowledge and skill to apply this product to ensure a finish you'll love!